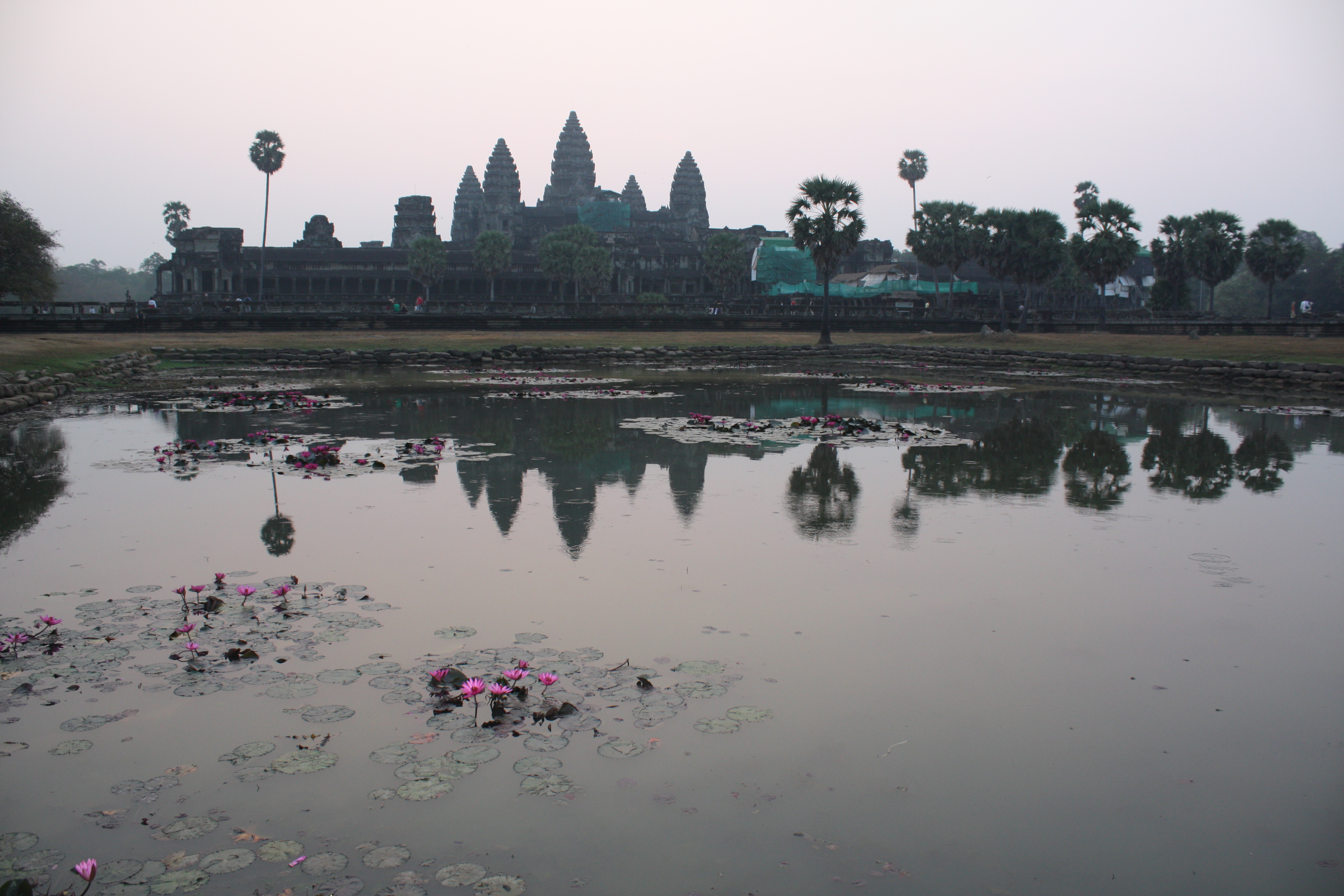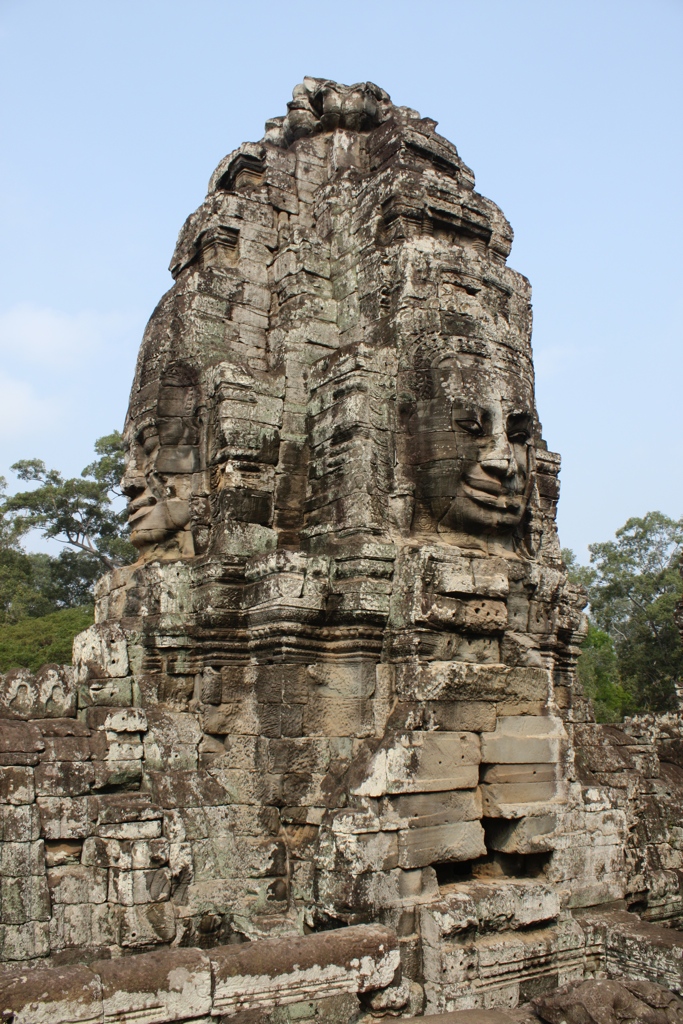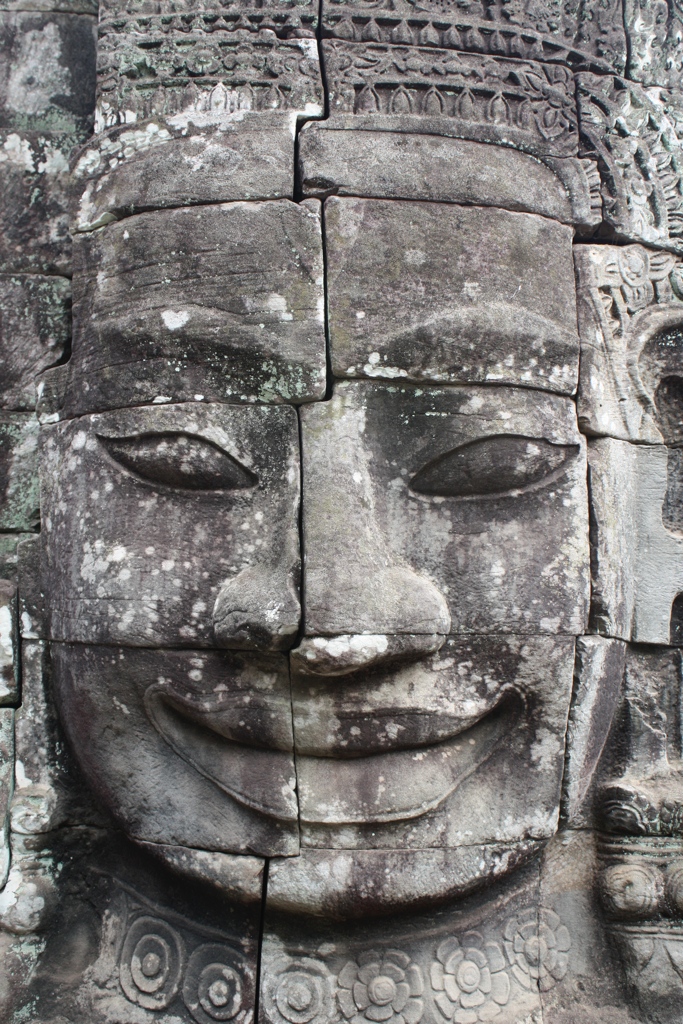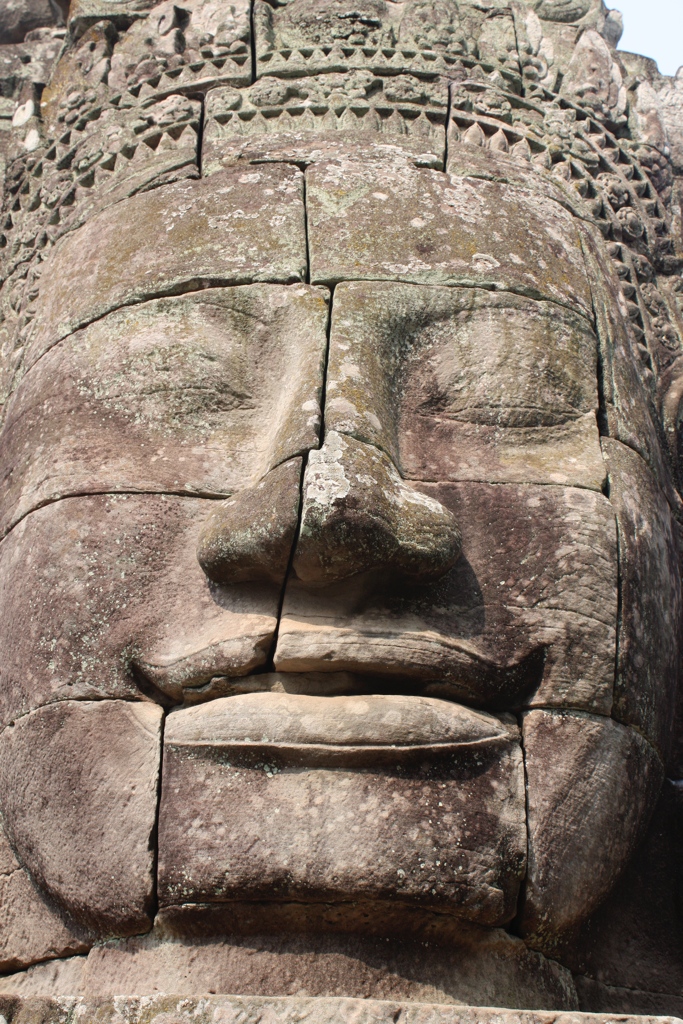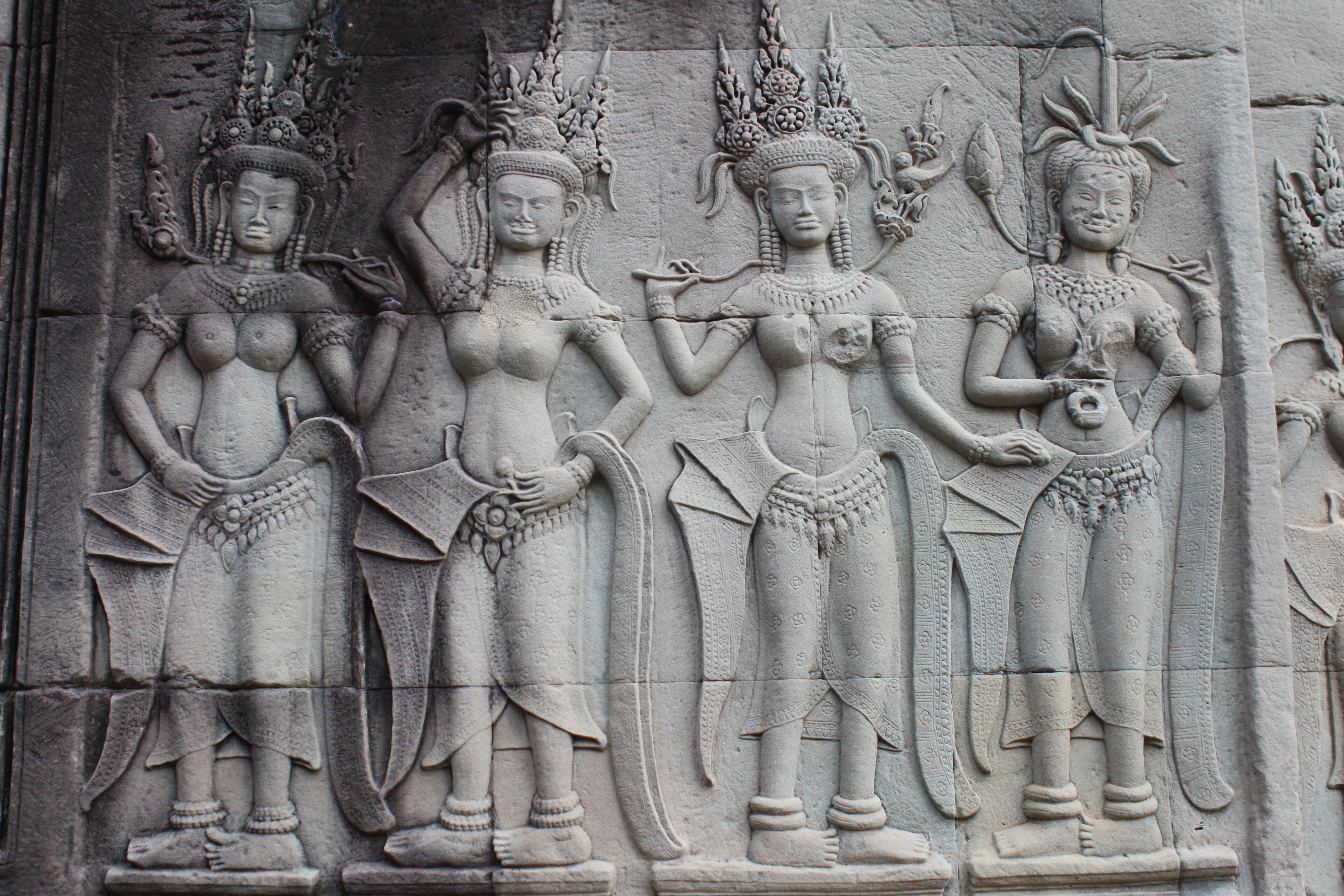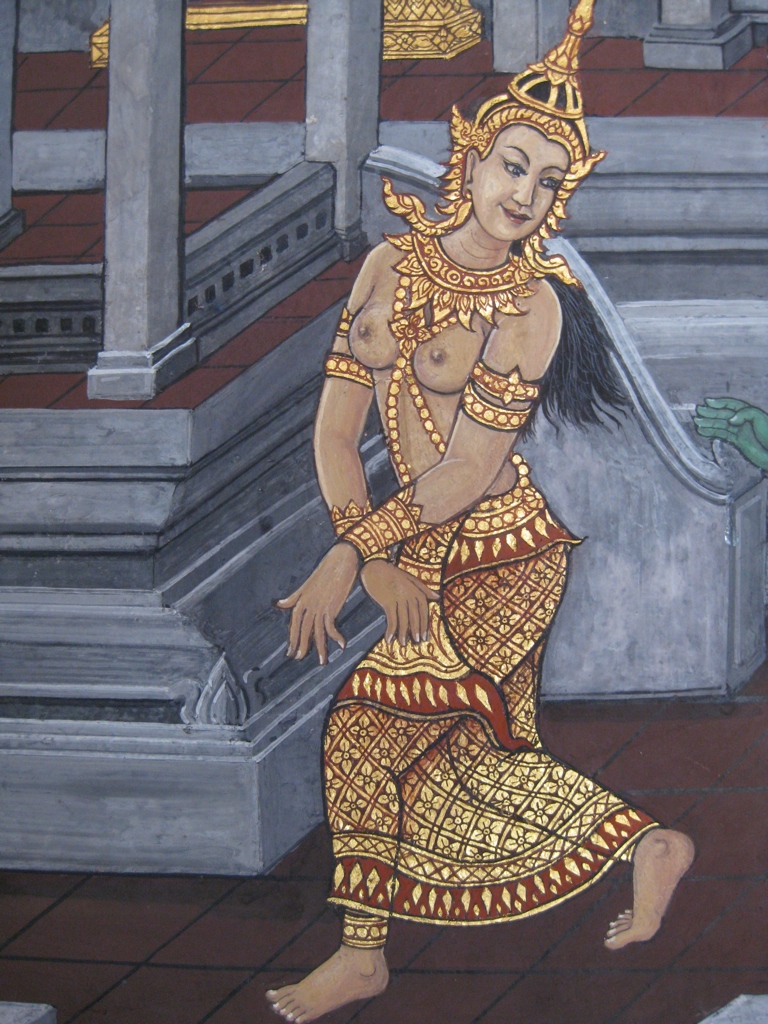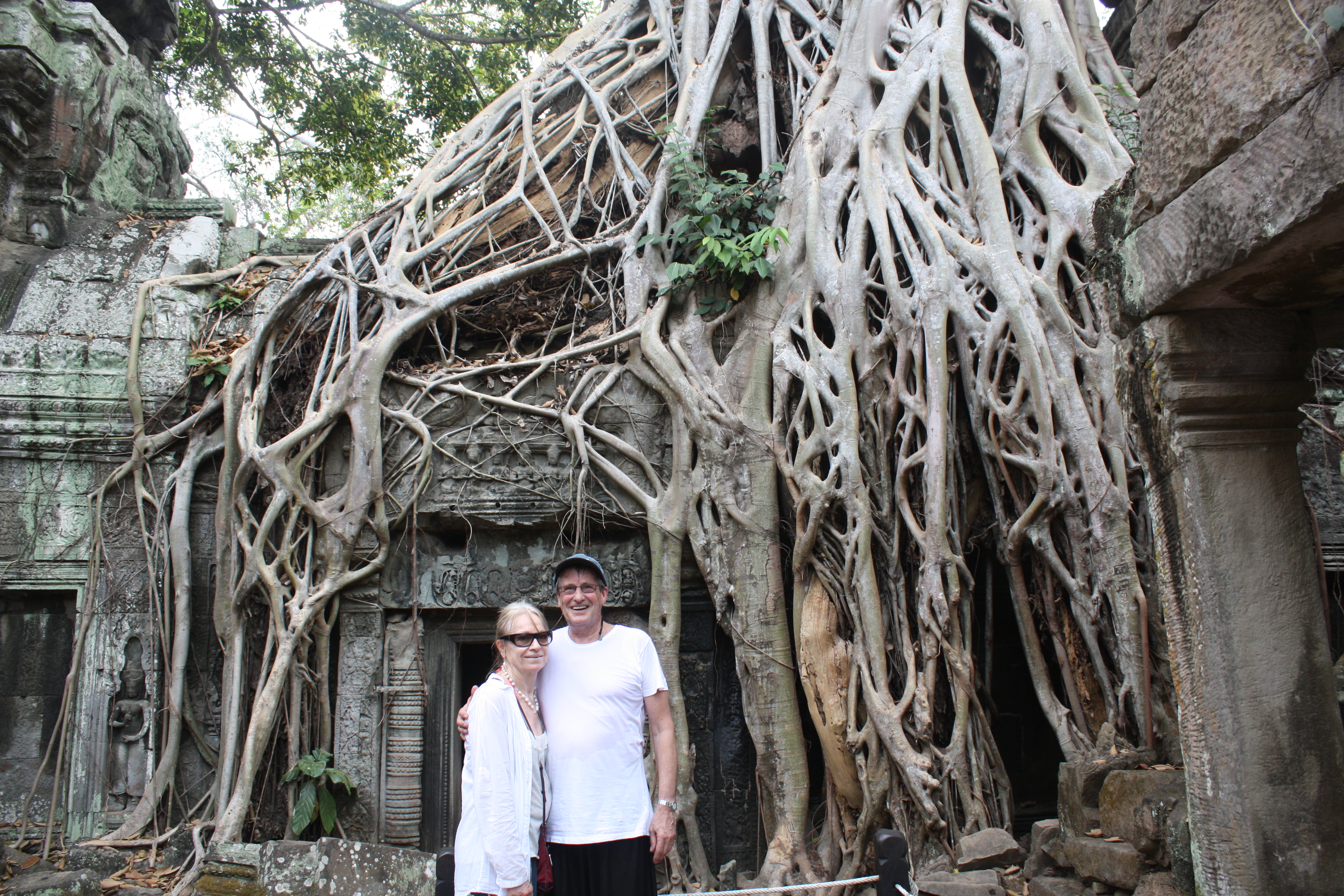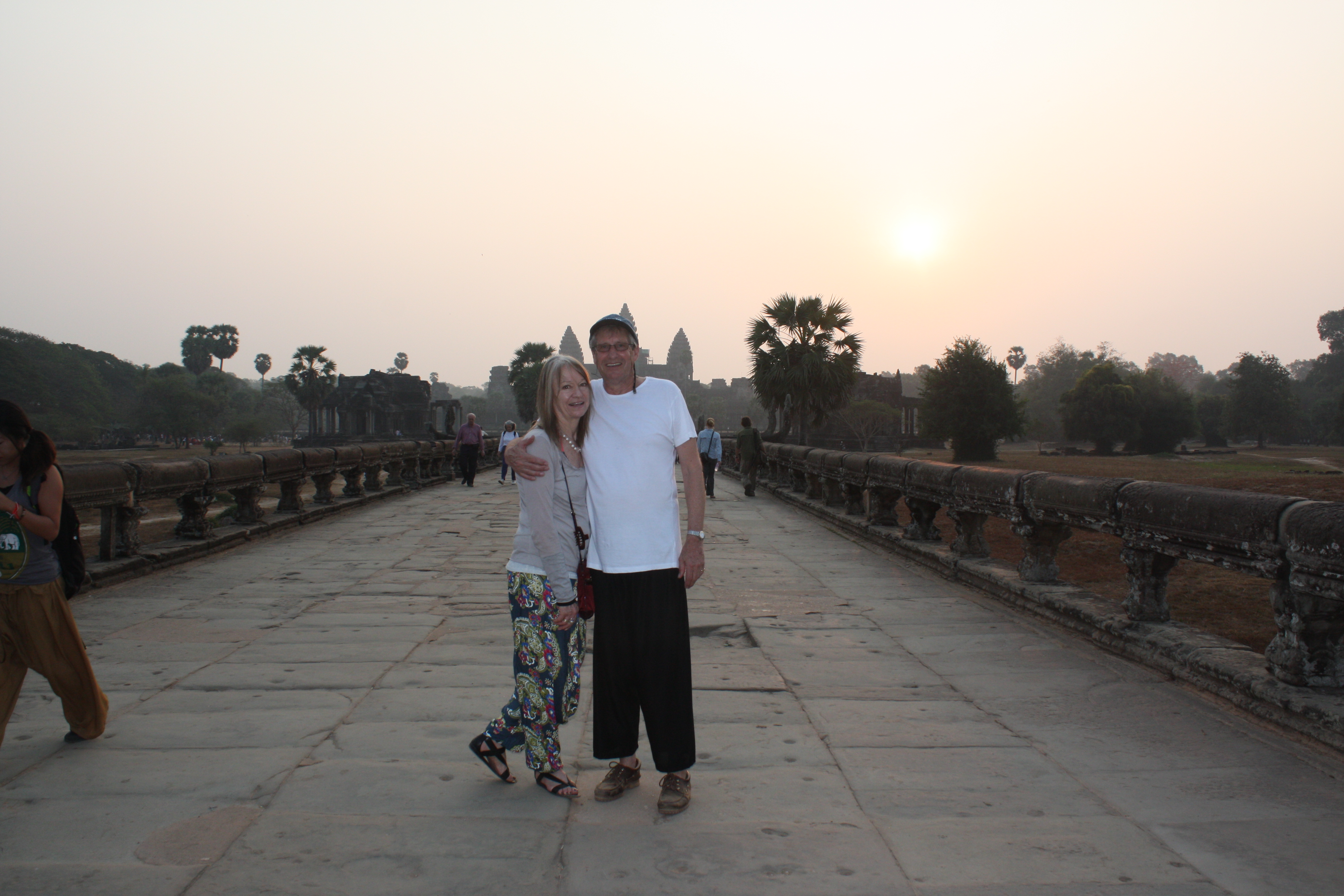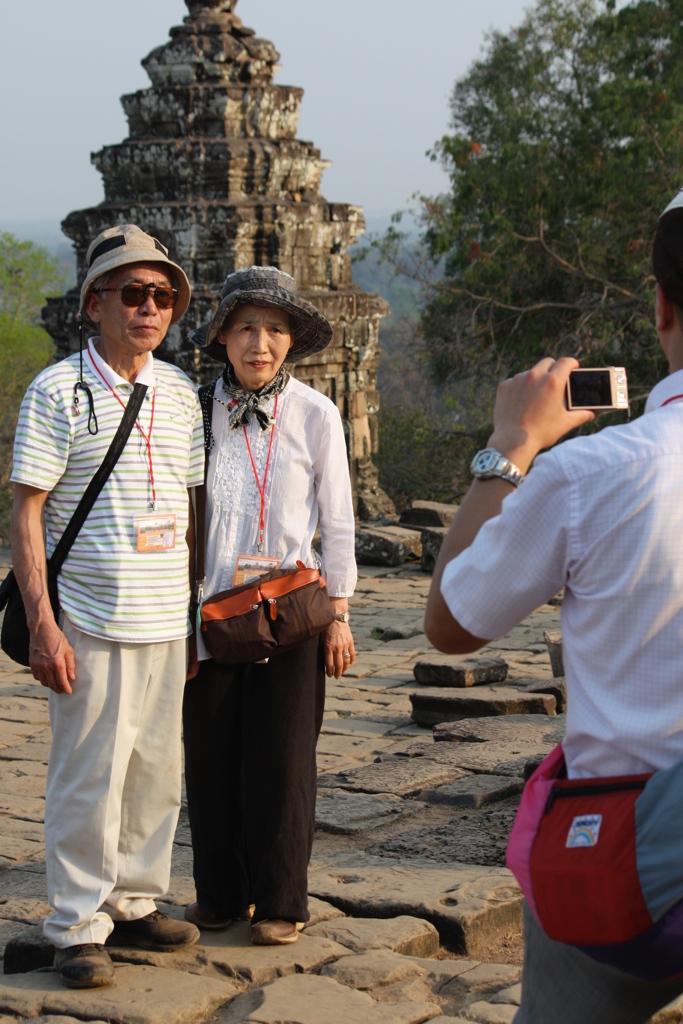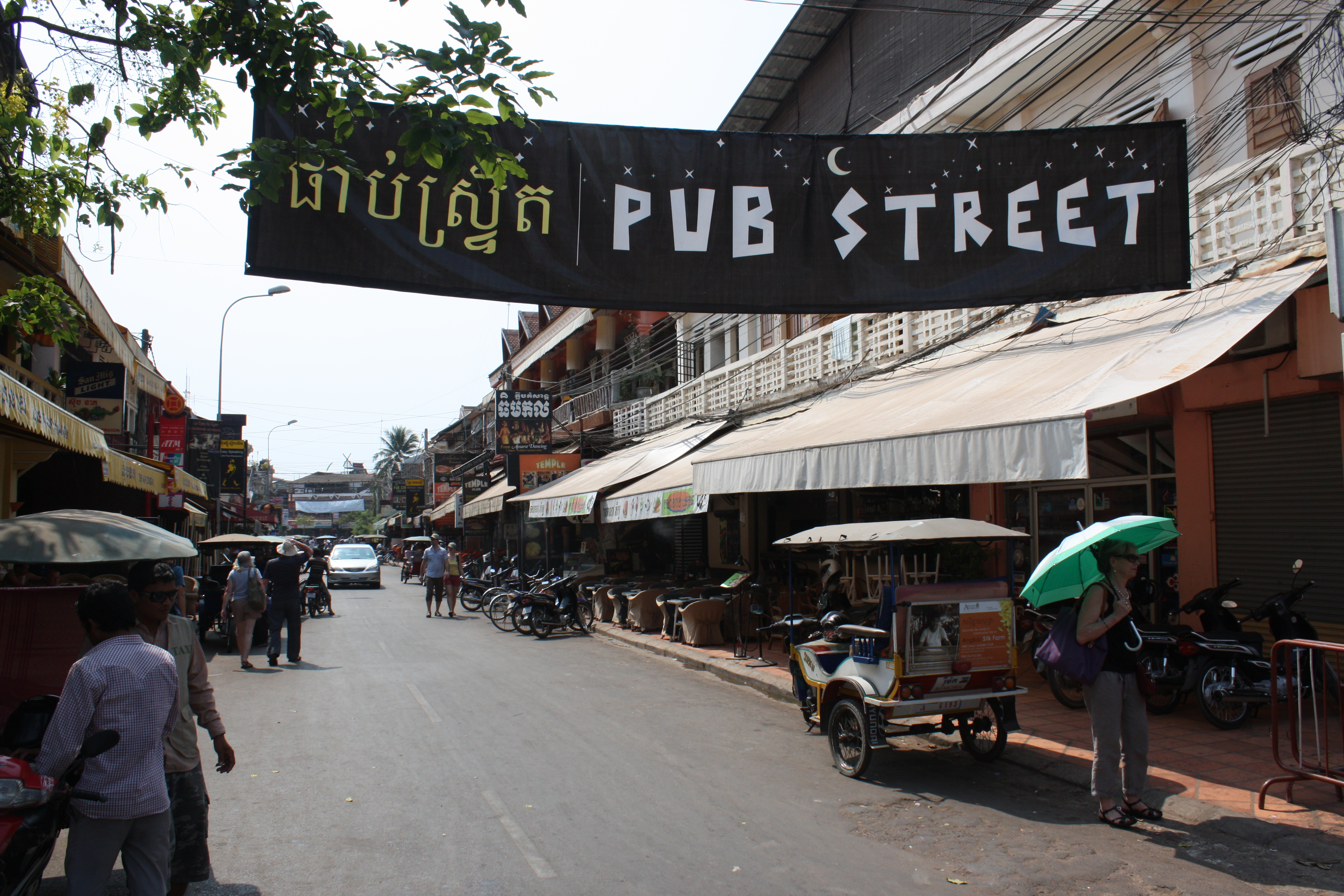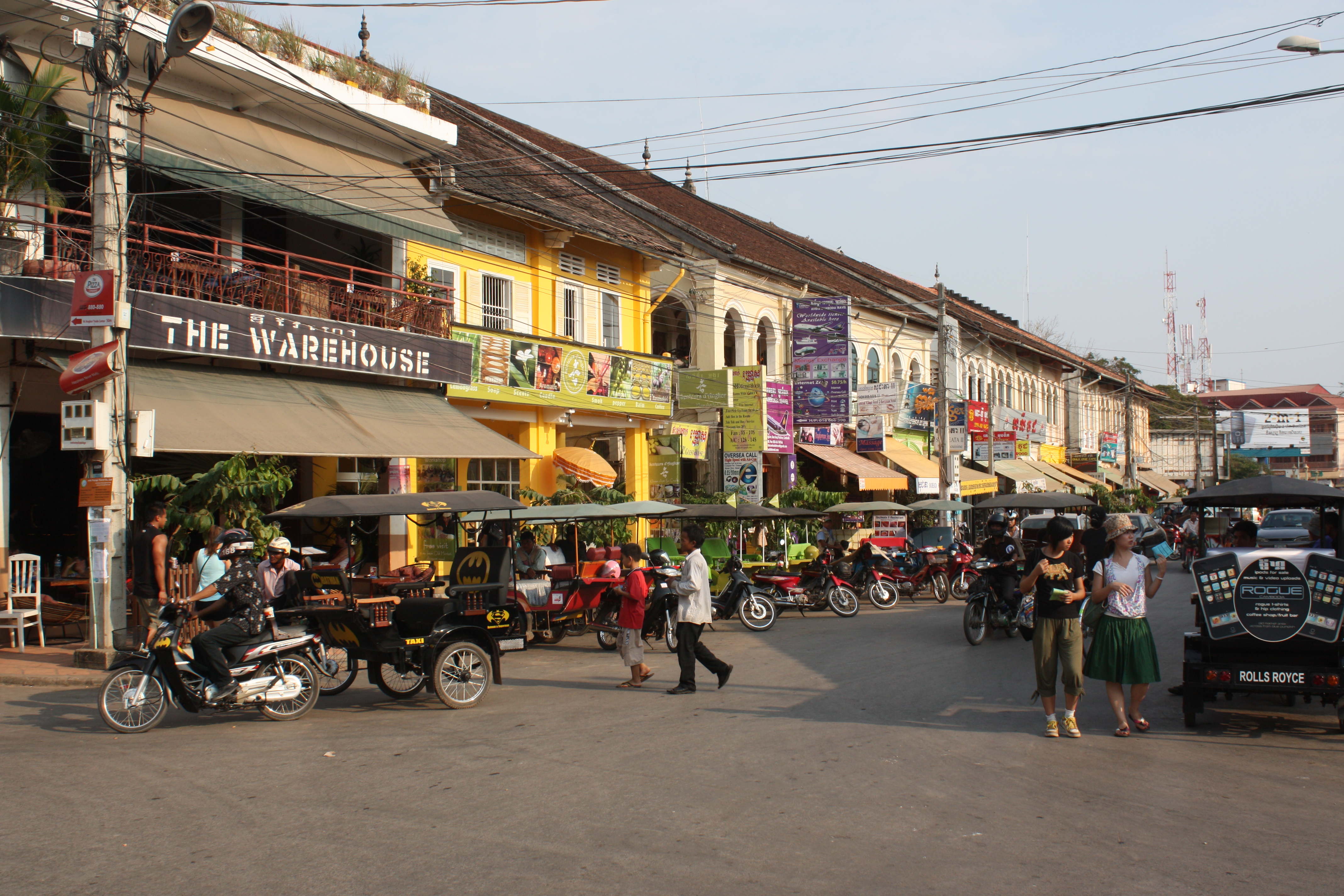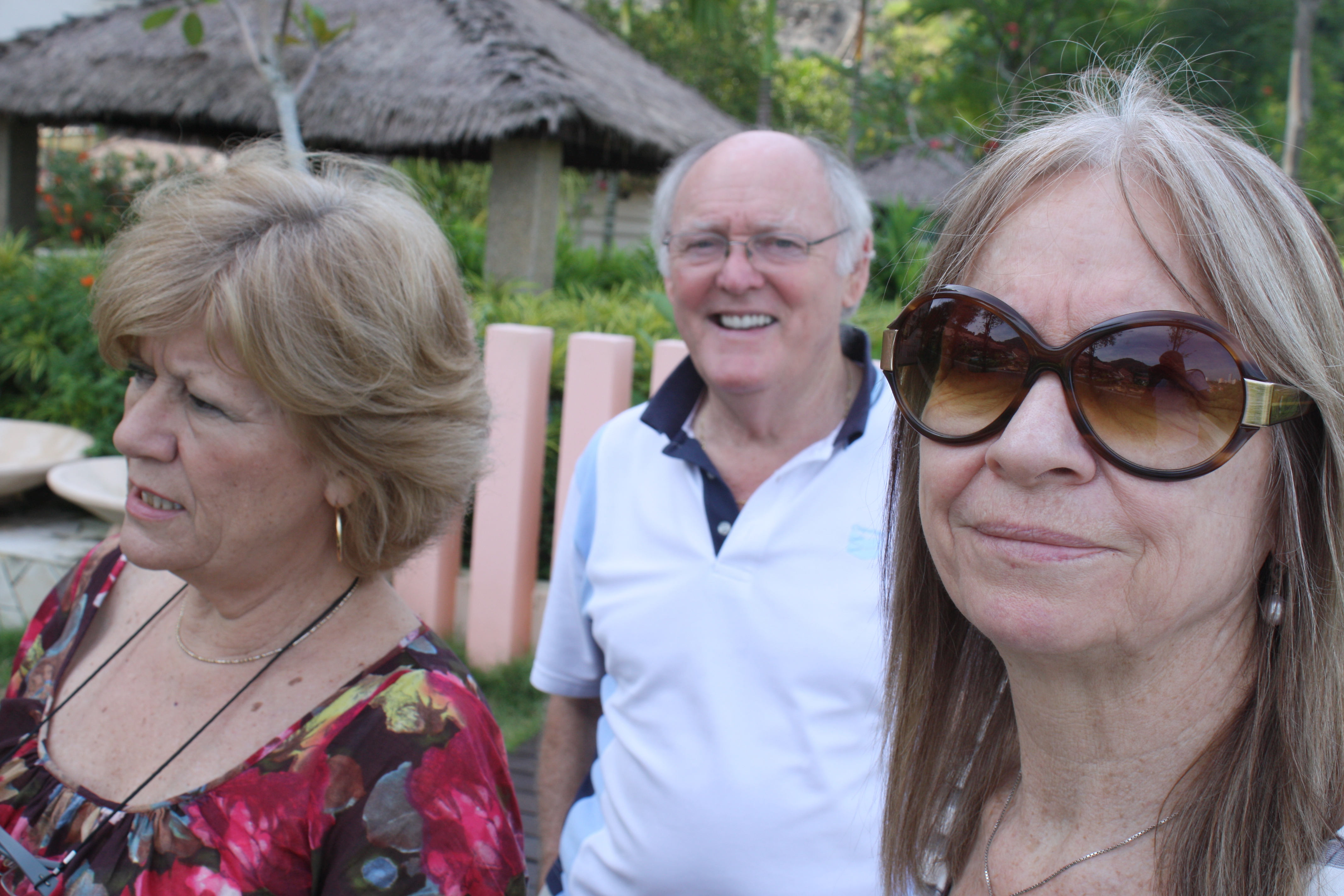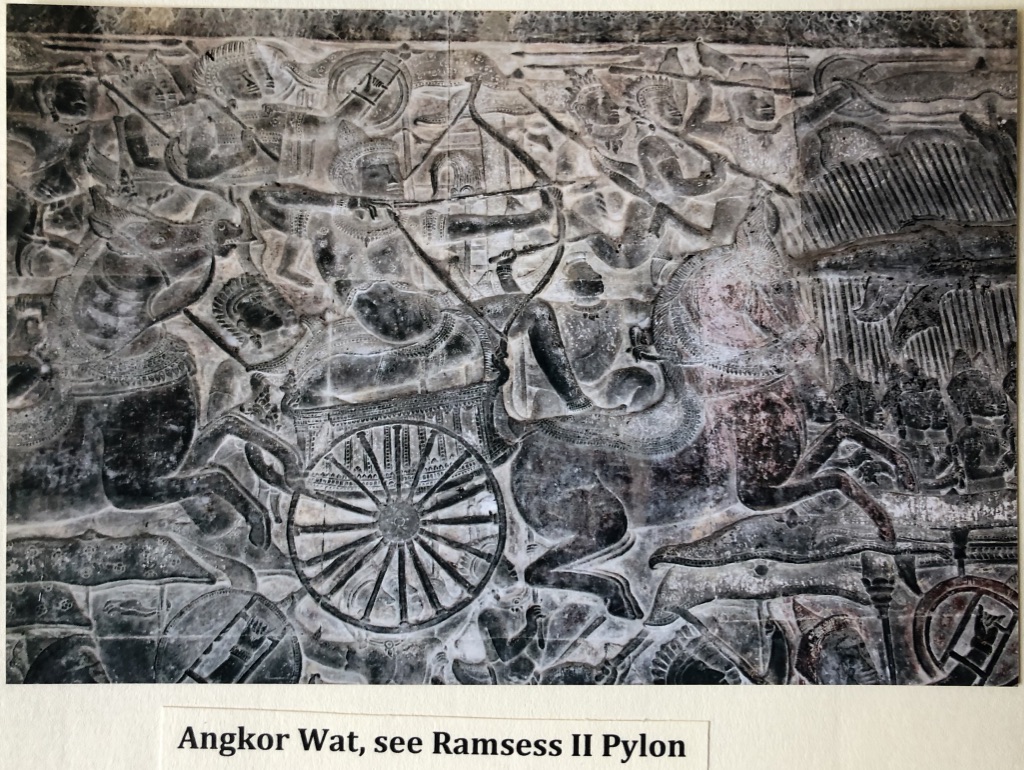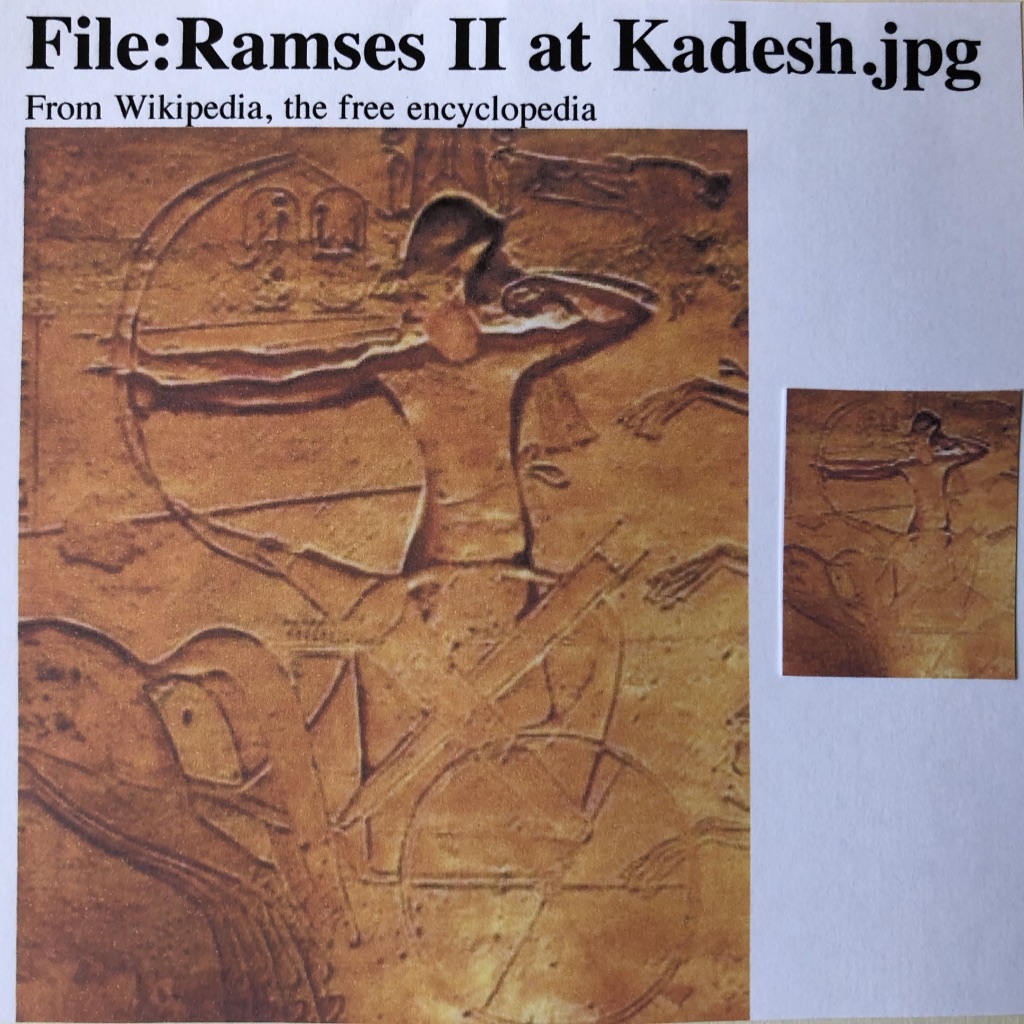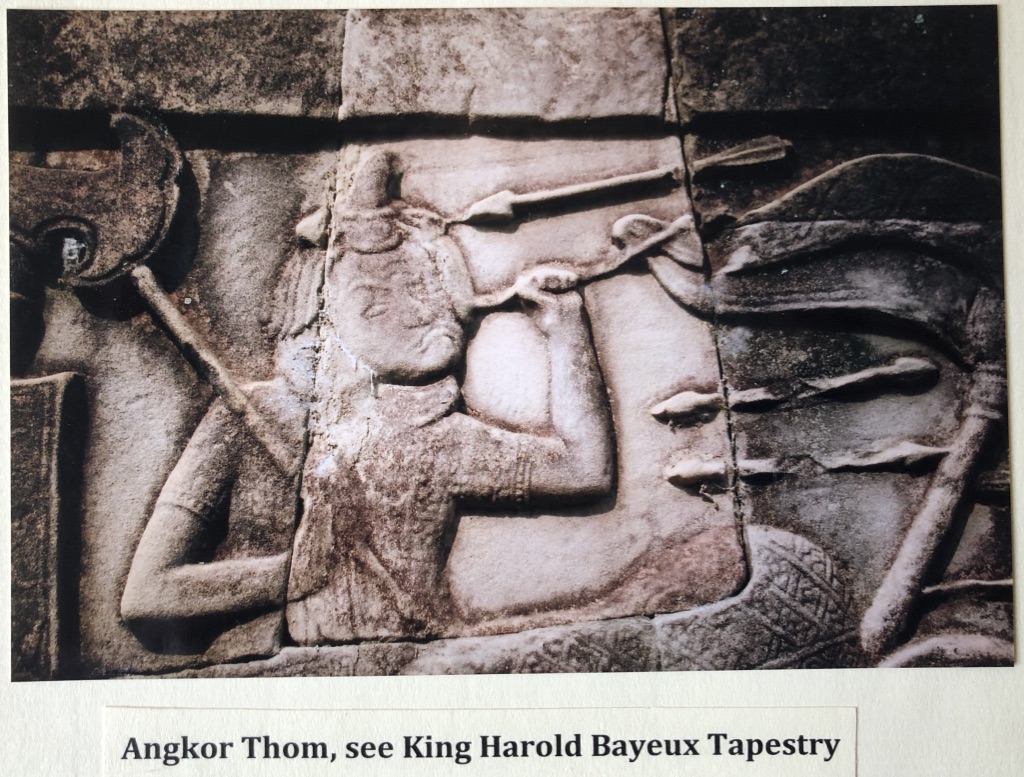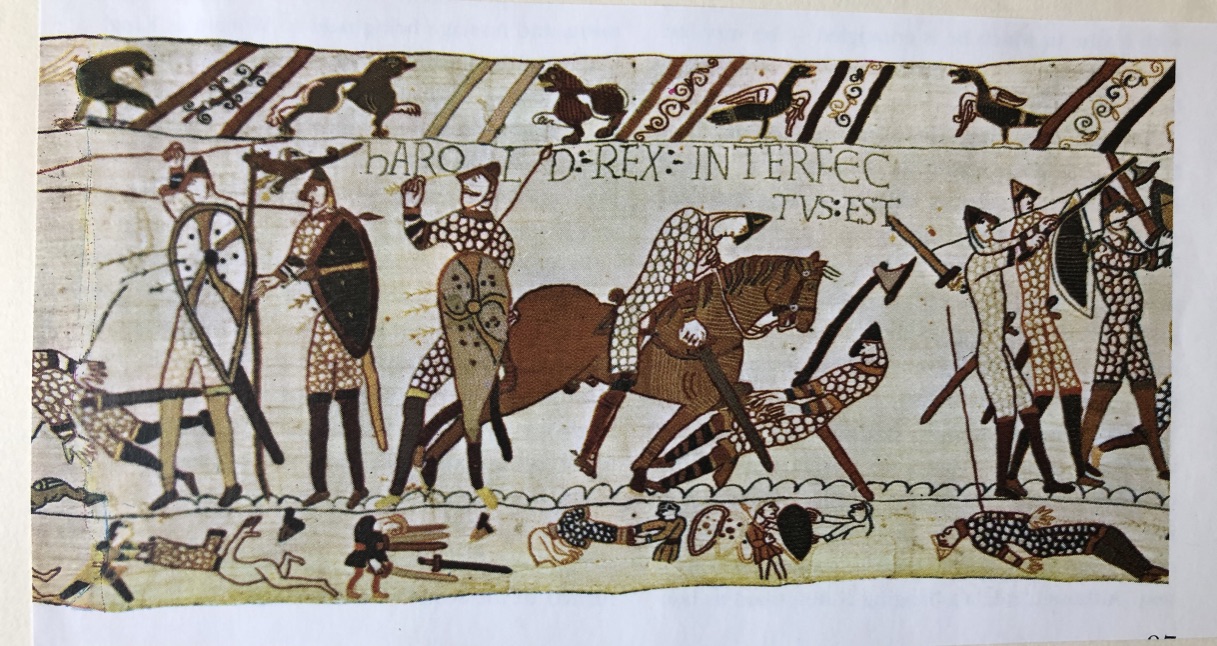 Diary of an Adventure, 2011
"Enjoy yourself, it's later than you think"
Sunday 30 January
On the first leg, up at 5.30 am, to the sound of Margaret's hair dryer. Alex appears, much more relaxed. I think she is quite looking forward to having the house to herself. Taxi with Tony who got us into the Emirates Lounge, smart, lovely snacks, Sunday Papers and great view as the sun comes up over Heathrow.
It is now 2.45 London time and getting dark outside, an quite acceptable flight lunch with two red wines. Now watching "You Again". Arrived at the Ozymandian terminal at 7.30 and took a taxi with Tony to his apartment in Wafi City, a Pharonic themed development with a Raffles Hotel fronted by an obelisk, and owned by my sponsor of 30 plus years ago Sheik Mana bin Khalifa al Maktoum. Tony's wife Emi was there to meet us, much more relaxed and up beat, and very Italian. We see the extraordinary Burj Khalifa in the distance, with 11 pyramids in front. 
"Even in this oasis of extravagance, Terminal 3 at Dubai International Airport startles. It is not merely the worlds largest air terminal it is the worlds largest building , period. In all 1.5 million square meters, or 370 acres, 82 moving walkways and 180 check in counters". International Herald Tribune 14.2.11. Incidentally Emirates airlines , founded in 1985 is now the worlds largest airline , measured by passenger miles flown.
Off in their Nissan Patrol up four lane freeways and overpasses, the old Trade Centre totally engulfed by the skyscrapers lining Sheik Zaid Road, all ten lanes of it. When I was here this iconic building was way out in the desert. We have diner at Bice Mare in Souk Al Bahar overlooking the lake and quite extraordinary Burg overlooking us. The restaurant is in the Moorish style Palace hotel, next the the massive The Mall shopping centre, with, among others, a Dean & Deluca shop, last experienced in New York's Soho district, every retail brand name is here, as are the celebrity chefs, and the tall beautifully retro thirties style Signature hotel by Address.
The Burg Khalifa, ex Dubai, looks totally alien, as if landed here from outer space, all black and glowing in the night and  appearing quite separate from the surrounding 30 story buildings. At 832 meters it is the iconic tallest free standing building on earth, a homage to the mad ingenuity of mankind, a massive "why not" finger stuck up to the sensible. On up the coast past the Burg Arab 7 star hotel and Atlantis hotel on its palm to the massive New York style Marina development with Dubai's second tallest building going up. Bed at 1.30.
Quite extraordinary architecture, derivative  with global references mixed with post modern and neo baroque and a dash of wind tower vernacular. Must return for a photo study. It reminds me of Glasgow, those massive ornate confident Victorian buildings when the city was booming.
Quite pleased I did not visit my development, Al Nasr Leisureland; for another time, Tony is insistent we return so he can give me a detailed tour. Its 34 years since I first came here
Notes; Ian Schrager has teamed up with Marriott Hotels to develop a trendy but mass market Editions Chain. Catching the Curve! The Berners Hotel in Fitzrovia will become one.
"See the Pyramids along the Nile" intro line from "You Belong to Me"  sung by Joe Stafford in 1952
Monday 31 January
Off to airport at 7.45, Emi takes us in soft pearly light of that I remember so well. I have coped with a few ghosts , finally coming here. Check in and, lo, we are upgraded to Business class. I very different experience. Wide seats and LEG room. Two other large English couples, very motorway service station, are upgraded and take photos of each other in the seats, we unashamedly do likewise. Champagne, proper, is served and Margaret is wearing her most happy grin, and immediately texts London, even though it is 5 in the morning there. For the first time on a flight I can say, there is no hurry; a bloody mary, very nice red wine and lunch, see menu. Three more hours to go as we pass over dendritic mud flats just south of Karachi and on over the Indian Sub continent at 35,000 feet. Looking out of the window I always wonder about the lives of people just 5 miles away, totally unaware of me above.
It's now 1.20 pm Dubai time as we leave the subcontinent below. Margaret is stretched out fast asleep and I sip the St. Emilion. This upgrade would have cost us £400 plus.I must check the offer we received from Emirates. She bought a mini speaker in Duty free.
We are given the FT, IHT, Khaleeg Times and Gulf news, all with headlines on the tense political situation in Cairo, looks like Mubarak can't last much longer. Just to think only 2 months ago I was bullshitting in cairo on how this would not happen there, the atmosphere was so unlike when I was in Tehran those 6 months before the Shah fell.
The evening sun is streaming through the cabin window as I type, this trip is evolving into a second honeymoon, 26 years later!
What is going to face us in the next 6 hours; queues and passport control, nervous anticipation by the carousel, are we being met, what is the weather, and how is the hotel, await the next installment.
Met airside in their vast elegant terminal, echoes of Jubilee Line, clear lighting, pale griege and no clutter. We are sprinted down long wide corridors through passport control to the orchid bedecked carrousel. Slight nerves as m's purple bag takes some time to arrive after mine. A chauffeur driven car awaits and we shoot down 5 lane highways surrounded by massive billboards. The 24 story Sofitel Centara Grand Bangkok is to the north of town. Elegant room in the club section with a double  island bath.
Up for drinks with Martin and Pam on 22 floor, incredible views, then to roof bar for drink and very spicy spaghetti.
1 February
Up at nine after disturbed night, excellent breakfast in the club room, boiled eggs , smoked fish, soft rolls, yogurt, exotic fruit and Margaret approved coffee. To Pam to organize flight to Penang; breaking
"Momentous news from Cairo,14.31 local time, view of vast crowded Tahir Square, Ranya is there, army taking no action" Omar Sharrif supports it, brings tears to your eyes.
via Air Asia for £120 for the two of us, flight nos FD 3545. Then find Angkor Wat is very expensive. We will think about. Finally out of the hotel to perfect weather, warm sun cool wind gentle humidity. Take the Skytrain, 70 p. each to Siam Square and BMG mall. Echoes of Blade Runner on a sunny day.  Bangkok reminds me of Los Angeles, vast flat city with low rise and dotted with multi story blocks, only the palm trees are missing. Very much an unplanned free enterprise 20 th. century city, dull ugly and boring with no visual features. Really just one mega shop, from malls to street side stalls.
M is healthily disappointed with the mall, and the next one on Siam Square. She finds her medicine, snacks which the Thais seem to love. A meal of rice noodles for 90 pence each.
We take a tuk tuk to Wat Pho with its marvelous reclining Buddha and glorious stupas, prangs, courtyard after courtyards, linked by doorways, lined by Buddhas with small temple rooms off, a "hold the moment" moment.  We join the chanting saffron robed monks in front of giant golden Buddha. I cant help feeling this is preferable to a man in agony on a cross. Try and find an "aponsi"; half female half lion, find them later in the Emerald Buddha complex. They are also guarding the entrance to Bangkok Airport, golden statues either side of the road.
Return to hotel on a tuk tuk, takes one and a quarter hours, much to Pam and Martin's amusement. Chill and change and have a car take us down to the notorious Patpong Market. Margaret goes from stall to stall showing a photo of Camila's bag on her iphone; "have you seen this bag". Finally success, a woman recognizes it and takes us to Corso Venezia at 40 Patpong Soi 1 Surawong Road; open 05.00 pm to 01.30 am daily. Happiness. Behind a plain door at the back of the shop is a guarded stairway up to serious copies, women from London and Jeddah have found their retail heaven. Fakes better made than the real thing, see article.
On either side of the stall jammed street the girly bars exhibit their pole dancing girls and pimps shove a grubby list of erotic shows, including pussy pingpong. There is a cheerful lack of seediness, no "sex and sin syndrome", "you sell your brain, I sell my body". Bars include Super Pussys bar, Spanky's Bar, Pink's man and woman boxing show, Screwboy, a Gogo bar featuring men posing around a bar in Y-fronts.
Excellent street stall meal, then pavement beer amongst the ladies, some aggressively made up, gawping men and amused women tourists, and gap year students dancing away to live singer.
Back to the hotel a 2 am, cope with Bank, phone Alex who has recovered from earlier crisis of blocked loo and leaking washing machine.
2 February
Another clear day, breakfast of fruit juice and coffee,smoked red snapper, mushroom sausage smoked salmon, beef patties, seafood skewer, blueberry french toast, sauteed sliced potatoes with mushroom, 6 minute boiled egg, soft rolls.
Pam takes us to Jim Thompson's house. It is an effective museumisation of this American silk dealers traditional klong side Thai house in a jungly garden. It is virtually buried amongst modern bland concrete blocks. Timber built with bantered sides for strength and lovely polished teak floors. Personal items include cat and frog shaped chamber pots, a glass fronted mouse house and top less tea pot, filled underneath. The doors for the rooms have raised lintels, similar to the temples. They say that it stops evil spirits from entering the room, and small babies crawling out. Eye am a camera.
Pam's dictionary; phalang/phalany are foreigners, [ q.v. "frangi" in Egypt], TIT stands for  "This is Thailand", equivalent to Egypt's IBM, Inshallah Bokra Mallesh, Thinglish is English spoken by Thai's, and a Working Wat is a functioning temple.
Back into the chauffeured car to Silom Road and the Hatton Garden of Bangkok, Margaret is in heaven in a little tucked away shop absolutely full of pearls, and a French couple seriously buying.
Sights; Tall tower block with "Joy is BMW" written down it's side. Paunchy middle aged European men with little Thai Totty. Jewelry shop, Sharifi & Co, in Silom Centre run, by an Afghani selling, among others stones, drilled Roman glass fragments and bottle bottoms as necklaces all from Afghanistan. Do with Thames glass. His brother has a stall in Portabello Road. A small world.
Back to book Angkor Wat and lovely champagne with Pam & Martin, who is feeling better. We eat in hotel's poolside Thai restaurant, very good indeed. pan fried John Dory in a Thai vegetable sauce with fresh pepper, chicken rice and pad noodles wrapped in a lotus leaf. Back to room, lights start failing again and we are given another room to sleep in.
Note; Syncretic vernacular; temple on tower block.
Gothic pinnacled tower blocks in downtown Bangkok
3 February
Early morning swim, 8.30, in hotel pool, cool water shaded by a giant strangling fig Ficus maciellandii King, and guarded by Travelers Palm, Ravenala madagascariensis, see further details. A single Dracaena Loureiri, spiky ends to multiple branches, tall elegant Roystonia Palms and slightly more scruffy Coco palms. Then clumps of similar palms; thin Veitchia, taller Chrysalidocarpus lutescens and the torn leaved Ptychosperma macartthurii.
Breakfast inc. pan fried John Dory and boiled egg. Now packing in the room to further bad news from Cairo, violence in Tahrir Square to international disapproval.
Now on Air Asia, FD 3545, to Penang, £60 each. Have just filled in an Arrival Card; Place of Birth and purpose of visit, etc. Driven past the giant billboards, "Paul Frank is your friend" and ads on buildings. one for Chelsea Football Club! We were escorted through the airport, I was 19.8 Kilos, Margaret 18.5 Kilos. Another unnecessary worry. Then fast tracked through passport control. There are three sets of what I call "Paunch and Totty" who must have read; "So many girls and so little time, a guide to romantic adventures in Thailand" by Chuck Wilson and "My Thai Girl,How I found a New Life in Thailand" by Andrew Hicks [www.thaigirls2004.com], available at the airport bookshop. Also perhaps cautionary  "Lady Boys, a secret life of Thailand's third gender" by Susan Aldous. One came into a jewelry bag shop we were in to wish us all a happy New Year of the Rabbit.
We also checked out the Chanel shop's jewelry, for ideas and to compare with Patpong market. Ten minutes to landing.
A classic airport, nearly an aerodrome. Two story "International' we walk to the terminal building, enter through a side door, all rather tatty Quentin is there to meet us and off in his large 4WD. Passed silicone valley, row of high tech factories, up winding road so English if it was not for the jungle tree. They have an apartment on the top,19 th., floor overlooking a steeply sloping 130 million year old Dipterocarp forest. Quite extraordinary. beer on the balcony as the sun sets and the jungle goes to sleep. Spag bog and bed.
4 February
Down to the pool for a swim and e-mail. Set in well kept palm fringed landscape gardens with views through the distant tower blocks to the Straights. Their tower block is surrounded by modern immaculate suburban estate, the romantic orient.They are taking western styles and running away with them. Quentin dates it back to the fall of Singapore.
Behoon noodles for lunch in a street side restaurant, Margaret is fascinated by the stir frying.
Then a tour of old George Town passed decaying colonial villas sadly being consumed by massive vulgar residential tower blocks and shopping malls. Pass the E&O,Eastern and Oriental, Hotel, redolent of empire and Somerset Maugham
It is Chinese new year so china town is empty, unlike little india on the next street, busy busy. The heritage Question. Old Penang is still there, streets of grime laden unkept two story shophouses slowly, and just in time, being restored and recycled. For example the coffee shop, see photos, and Hotel Penanga on Hudson & Clark, good English Street names See also wwwsuffolkhouse.com.my 
Georgetown has temples churches and mosques to every sect of every religion, Catholic, Baptist  and Protestant Churches, mosques, Indian Hindu temples, Thai buddhist temples, Chinese Taoist temples, see photos. All just street from each other.
Watch Aljazeera, vast crowds in Tahrir Square, the day of departure, Two worried Mums watch, margaret gets through to Tarek, who says the Americans are working furiously behind the scenes to fix a deal, well that's all right then!
Now typing by the pool waiting for the Dragon dancers to come and scare living daylights out of the evil spirits from the block of flats. They are already an hour late    
Supper and stories, Anne Marie about Cairo and the dangers of giving Johnson baby oil to servants, and problems for Christian Malays using the word Allah for our god!. Quentin with oily terms when spudding with a cows cunt and donkeys dick and worms, and a great phrase "As Joseph said to the shepherds, lets get the flock out of here". After supper two friends come around for drinks, Mike, an Indian whose sister is "engaged"to their son, and his Chinese girlfriend, Evelyn, from Penang who has converted to catholicism.
The dragons come, one white and one black, with two indians inside and lots of drumming. They leap up the steps , with squeals of delighted fright from the children living in the block. A good luck snack is provided, with a special new year dish; Yee Shang.
To a beach side lunch of fried rice and seafood on Batu Feringgi beach, full of funky beach bars and cabins to rent. It is a holiday so packed with indians, chinese, malays and europeans. I have a small beach comb. The sea is a warm equivalent to the English Channel, all murky. We do not swim.
Outside the jungle is quiet, rather hot and humid as I type this waiting to go for a mega buffet at The Lone Pine. It was a mega buffet, as much as we could eat and drink.The piece des resistance were the cold smoked fish, roast duck and bread & butter pudding.
  5 February
Awoken early by Quentin, Spectacled Langures in the forest, then mother and bright chestnut brown baby. No Macaques today but plenty of Dollar Birds and occasional Greater racket Tailed Drongo's with their long tail with feathers on the end. An attack of the Attenborough.
Down to the pool with the computer to work as Margaret does her 30 mins in the pool, finally get through and check our enquiries. Wander around the immaculate grounds, clump of orange yellow fruited Betel nut Palms. Must find book on tropical trees, Palms and flowers Bowl of lunch at Fetters Park restaurant. Then off to the excellent Spice Garden; the strange thing is that the famous exotic spices come from very unpreprocessing shrubs and vines. List photos of plants
The word jungle from Sanskrit Jungula meaning impenetrable thicket, full of Dipterocarps, two winged trees, and massive Shorea, Meranti with their tall feathery tops solitude on the ridge tops. Strangling figs that germinate in the tops of the trees and send down arial roots and then proceed to strangle the host tree, known as semi-epiphytes. The exotic red and yellow dangling flowers are Helicopia rostrata, see also Helicopia striata, members of the order of Zingiberals, which includes gingers. And the Red Paper Bark Tree.
Back for drinks and Anne-Marie's roast beef, and Cairo Tales.
6 February
The Jungle Explore, arrive at 9.15 and walked up a narrow track up to 335 meters and the down and, after 1hour 20 minutes, I break out of the forest to find "the beach'. totally empty with virgin white sand backed by casuarina and Sea Almond [Terminalia katoppa] trees, a stream and granite boulders. Above the boulders mangrove border the encroaching jungle, note there are 15 plus varieties of mangrove and 14 of screw pine; diversity!
A "Hold the Moment" moment. In the water in 3 minutes, unfortunately the sea is rather warm and murky. A German couple and their guide arrive to disturb my paradisiacal idyll. Quite good beach-combing, fan shells, seed pods including fruit of the Sea Almond, drift wood and lovely very little pink shells. The black specs in sand are Ilmenite, Turmaline and Zirconium. The leaves of the sea almond tree turn bright red before dropping.
  Off again back up the jungle clad hill, passed giant Meranti with their feathery tops, long leaved palms, screw pine, tall bamboo, a large Cinnamon Tree, thick prickly rattan Palm spreading like a Boa Constrictor through the forest. dappled sunlight on brown leaf littered floor. A three foot monitor lizard crosses the path, stops and eyes me large exotic butterflies fluterby past.  Arrive at Monkey Beach at 2.30, full of covered lady Gulfies having BBQ's. A walk-swim around Mangroves trees to hidden boulder strewn mini beaches, untouched. Hire a boat from Monkey beach, speed passed the floating fishing village, and meet Quentin at 5 pm. [See sweat stained map of, and article on, national park] I drank 3 liters of water.
A beer in the dark bar of the Hard Rock cafe, how much of a contrast does one want.
Anne-marie prepares a cold supper with divine potato salad, ideal for stiff calves.
Discuss and develop; The "This Could be Anywhere Syndrome", shopping malls with Tesco etc., western "branded" clothes living in western style houses playing western films and music,watching Chelsea play football on Chinese made machines.
The rainforest I went all those years ago was Tarman Negara National Park. 
7 February
Off early from Tanjung Bungah  to The Orang Utan Centre on the mainland some one hour on the motorway to KL. Drive out over the winding pass of Mount Erskine, could be in any English lane, except for the lush vegetation of trees and palms and creepers. Pass Hong Kong style high-rises sprouting out of the lush green and  hundreds of little motorcycles with small motorcyclists all wearing shirts or jackets back to front.
We cross the long new bridge and onto the motorway, lined with young teak trees, according to Anne-Marie passed acres of oil palm groves, fields of spiky grey pineapples, "is that how they grow" from Margaret, scraggy bananas and pale green rice paddies.
   The Orang Utan sanctuary is in an island in the middle of a lake that was created by tin dredging at Birkit Merah. The charming relaxed languid bright brown haired Orang are in a large compound into which a cage has been built for us to watch them and for them to watch intently, us. Who is in a cage now. We feed them apples through the cage, what would they feed us with, small coins maybe They have a clinic with baby Orang Utans in cots and nappies next the 4-5 year olds are in a playing in a cage, at 7 they are let out into a large enclosure, but away from the large old male with vast cheeks and even bigger hands. A neat idea if poorly explained. Orang Utan; Man Forest, and Orang Tua; man old.
Back by boat to a very depressing old style zoo with animals in small cages and concrete floors. They have bear cats, the largest civet, black and the size of an labrador. Also evil looking Snakehead fish, a ferocious hunter that has escaped into the American Rivers and causing chaos, according to Quentin. Lunch of Nasy Goring and back via the ferry, the romantic and traditional way of getting onto the island, bridges rather destroy that island feeling.  Large sign; "Shop-in d'Park". Quentin gets his call and is off to the Rig in the morning. Drive off into Swettenham Square and Fort Cornwallis, the malays have not changed the names to significant dates as in Cairo or PC personalities as in Camden.
Joke; Two men are doing a cross word in a crowded railway carriage, one says to the other, 7 down and four letters, "ends in "unt and is female", a long silence ensues, then his friend says 'Aunt". Skyped Alex in the evening, told her the joke she knew it. I asked for a new script writer.
Out to dinner with two german friends, Ingrid and Heiko, of Anne-Marie at the marvelous Ferringhi Garden Restaurant in Batu Ferringhi. Luxuriant landscaping including pitcher plants hanging over the table, I have pan fried grouper and Margaret pan fried red snapper. Anne-Marie said that the German couple, they are in their early seventies, still feel embarrassed about the war.
8 February
Quentin leaves early for his 28 days on the rig. It rains overnight and the humidity attracts the insects that attracts the birds, see a Chestnut headed Bee Eater on the giant bamboo, a Black Naped Oriole and an Olive Backed Sunbird. So much more exotic than a Thrush or Blue Tit.
Take Kanga's taxi to Kek Lok Si Temple complex, the largest in South East Asia. Wonder at the giant bronze Buddha in the Guan Yin pavilion, are amazed by the massive multi story pagoda in which we receive a Yin Pow Blessing. Most are built quite recently, the Pagoda in the 1930's and the giant Buddha only ten years ago, a thriving religion. Somewhat garish though lacking times ameliorating effect. We are not used to modern religious buildings, and also tend to regard them buildings of history, of a past.
Every temple has its large souvenir shop, retail and religion co-existing happily. Finally run the gauntlet of a hundred shops down the narrow corridor to the taxi, past a muddy pond of well fed turtles. Must study Buddhist and Taoist iconography.
Templed out we lunch in Little India section of old Penang, at the Restorian Duan Pisang, The Famous Banana Leaf Restaurant in Town, very good , and only 30 Ringlets. I had a "You should Have" moment from Margaret about my choice, after the event. She just can't resist it.
Take a hot little trishaw peddled by a thin old man around the old town but getting too hot, we retreat. See excellent Heritage Map of Penang, it is a World heritage site, that details all the religious and colonial buildings , dating from 1790's to 1950's. The languid Langures are lounging, limpidly. [Thats enough alliteration, Ed]
Having done B&B admin by the pool now going in for a swim as Margaret tries to arrange some shade, I will move the sun shade.  Travelers Tales from a recently retired Swedish pilot by the pool, Phuket was marvelous 20 years ago, try a little island called Ko Bo Bo near Coolanta near Krabi, not even mentioned in Lonely Planet. A classic "you should have been here years ago". Like I do for Dymnchurch and Cadaques.
Dusk settles rapidly over the 19 floor balcony overlooking virgin jungle, with a Tiger beers. That's a nice dress Margaret as they go in to cook, peace!, as the Gecko croaks above. Supper of risotto and stories from Anne-Marie's past, how she never had a country.
9 February
Swim and e-mails, see a White Throated Kingfisher with it's violent blue back and large red beak. Off to town for Margaret & Anne-Marie to shop at Sam's Batik House I am let free to wander, past the small backpack hotels and cafes in shop houses, the Stardust on Chulia Street has rooms for Ri 27 with fan and Ri 40 with ac, and lunch for Ri 6. Then on to the charming and well presented Penang Museum. Snippets include; the E&O hotel was founded by two Armenian Brothers, Tigran and Martin, in 1885, they also founded raffles in Singapore; There is a Jewish cemetery here with names such as Mordacia and Moses; wealthy Chinese merchants who built the large houses were known as "Towkays"; Penang was named after the Malay word for the Aceca palm, Pinang; Erskine Hill was named after John James Erskine who was Assistant Superintendent of Marines at the end of the 18 century. The hill features in a painting by Captain Robert Smith [1787-1873], see photo.
See also photo of print of East India Company's ship Lord Lowther leaving Prince of Wales Island by William Higgins in 1828.
From there I went to the recently restored Protestant Cemetery, wooded with myna birds stone coffins held young men, and old Governors, who died in Penang, between 1986 and 1880.
To lunch at the discreetly restored Eastern & Oriental Hotel, a Tiger beer in the Farquhar Bar, wood-paneled with rattan chairs and simple tables with a view of the sea. The effect was somewhat ruined by two flat screen TV, suspended from the ceiling, showing a football match of Chile versus Colombia. Margaret had Singapore Fried Noodles, I had Nasi Goring, again and Anne-Marie had Char Keow Teow. Derivation of slang word "Chow" for food. The pool outside was exclusively populated by big bloated bourgeoise bullfrogs and their large wives.
An article in today's The Star Malaysian paper; " Sisters of Islam [SIS] has hit out at PAS Youth over its controversial plans to "check" sinful activities and play moral police on St. Valentines Day. The movement would preach and distribute flyers promoting a sin free lifestyle at lover's hotspots in every state".
I photo a classic example of heritage, an old building totally enclosed by a massive new block, like a strangler fig enveloping its host building. Further down the road they at least kept the old two story house free, but surrounding and overshadowing it with massive blocks.
Look up the Malaysian Timber Council, www.mtc.com.my. Quentin's Bini's are by Bushnell 10+50, field 5.5, 96 m. at 1000m.
Margaret hears from Tarek, Ranya goes to Tahir Square to join the demonstrators and support the demonstrations, and Tarek goes to work. It is now 16 days of Revolution and the old man and his regime are still there, fascinating.
Now chatting away before a going out for a Chinese. Great chinese in local, modern, village centre, full of chinese families doing new year. And Embarrassing Brits, fat and red with tight shorts and tops in clashing colors, one proceeds to be sick outside.
New Year, year of the rabbit, lasts at least a week. Discovered that Margaret is year of the rooster, Alex of the snake and I am of the horse. 
Idees en passant; Here it is clean, tidy and efficient but dull and boring, no imagination only copying.
We have not done any ethnic tourism, how other peoples, untouched by western values, live, as theatre for us and our cameras. 
11 February
Lost a day somewhere! Now at Penang airport following our first queue less departure. Through  security, check in with Firefly Airlines, passport control and cabin baggage security without a queue. Our suitcase weighed 42 kilos, with margaret's at 19.8 kilos, oh dear, the result of beach combing
Long final chats with Anne-Marie, long discussion about coping with "Haws Haws", anything nasty that crawls, slithers and flies. The news from Cairo is not good, Mubarak has refused to go and Tahir Square is filling, and Ranya is tweeting.
Kanga picks us up, we drive past temples to The Mall Culture, covered with brand names, then Hindu temples festooned with gaudy fat gods and goddesses and assorted animals, and Chinese temples with dragon roofs and every inch painted or carved and guarded by dragons. The chinese here have a syncretic mix of Taoism, Confucianism and Buddhism.
Now worrying whether our hotel will be any good, could be miles from anywhere up a cul de sac. with smelly drains and no AC. The ups and downs of traveling, rather than touristing.
The flight is called, departure 13.15, arrival Phuket 13.30. The plane is a small ATR 72-500 [212A] sponsored by real estate developers Setia, www.spsetia.com.my, pictures of their projects line the aircraft above each window.
After Langawi we pass over an uninhabited jungle covered island with long white beaches and little coves, just think of the beach combing.
We are at the hotel exactly one hour from landing at a very busy international airport, ominous signs. The hotel was a disappointment, clean but very basic and claustrophobic, full of large Swedish and Russian families. It was only 5 minutes walk to a lounger strewn beach, past small shops and bars that proved there was a fine line between funky and tatty. Expectations created by the brochure were sadly crushed, especially for Margaret. At least the long……. beach was not dominated by high rises, all the one and two story buildings were hidden behind the beach side casuarina and palm trees.
Have a pleasant supper on the beach[ Bhs580] watching hot air balloons being launched into the night sky, and walk back along the quiet beach. A disturbed night, Alex texts to say Mubarak has finally stepped down, rauf masriki also texts from Zamalek and we have a downpour.
12 February
Lived the cliche, sun rising over a palm fringed beach, totally deserted bar the scuttling hermit crabs. But what was going through my mind was how the fuck are we going to pay for the experience. The bay, or rather cove, lies at the extreme south end of Bang Tao     beach was only accessible at low tide. Some 100 meters long it was protected at both ends by headlands of smooth granite boulders and overlooked by coconut palms and varieties of mangrove, the latter stretching out over the sand with the jungle stretching up behind. One tree had white and pale red trumpet like flowers and a creeper had bunches of very pale salmon pink berries the size of small marbles . A traditional long-tail fishing boat was hauled up onto the sand. The only tracks were of a small monitor lizard, small feet and tail brushing marks. I sat under a palm, learning, as usual, out over the sand, looking up to bunches of coconuts, and tried to "hold the moment". I had purposely not brought my camera to force myself to not only look but to see, or is it visa versa. Is this feeling just the product of too many brochures and film stills or does it have a sort of genus locus. I give the beach the benefit of the doubt and hug a palm. The sun now risen and getting already hot I try a snorkel, most disappointing, fish-less with nasty urchins and far from clear, the bottom was litterer with fragments of dead coral, from the tsunami perhaps. There were a few signs of coral growth.
We check out and take a taxi to Centara Kata Beach Resort, passing the horrors of Patong Beach; according to Lonely Planet " the epicenter of tourist earthquakes that rattles Phuket in high season" Note; at the time of Sir Francis Bright, purchaser of Penang in 1789, Phuket was known as Jungceylon.
Margaret is happy, large ground floor room with balcony overlooking the small pool, goodies in the bathroom, which has a essential oil burner.
We needed last night at the …………to fully appreciate this hotel.
We watch the news from Cairo, what is going to replace the regime. As Chrysta Freeland comments in the IHT; "The upraising in Egypt has provoked the familiar "realism versus idealism" foreign policy debate, balancing the ideological sympathy for the protesters with fears of chaos and future anti-western and anti Israel policy from Cairo".
Margaret is happily nesting, unpacking, washing, organizing, pottering. It's our first resort hotel since the Nusa Dua in Bali, our honeymoon.
Reading the Insights Guide book they say that "Phuket is no longer an island, it's become a brand".
Getting ready to meet Andre and Jacquelyn Diss who are staying at the walled Club Med, but can't take guests in. It has a significant part of Kata beach, our hotel is behind 10 minutes walk from the beach. There are a number of ghetto developments where guests never leave to mix with people.    
Hotel notice; Dear Guest. In our effort to preserve Thailand's environment, Centara Hotels and resorts would be very grateful for your assistance. You may help us reduce water and detergent consumption in the following ways. If you like to re-use your bed linen, place this card on your bed. If you feel that your towels can be re-used, please leave them hanging on the towel rail provided. Should you require new towels please leave them on the floor or in the bathtub. Thank you for your kind co-operation.
Excellent drinks and buffet at Club med, which takes up most of the bay. They were able to take us in, we were given temporary wrist bands. Sew the children's show in the background and then a GO sketch from the films, typical club med and very popular, especially amongst the Chinese who are by far the largest group. Things are a'changing.
The clubhouse, now over 25 years old, is large, open and airy, unpretentious and well mentained. The Diss's have been going there for 15 years.
13 February
At leisure, I have a 6.30 start to the beach for an exploratory snorkel. This beach is more middle class, even at this hour the joggers and striders are out as the sun rises over the hill behind. With the back of a giant Buddha. Not bad fish, butterfly and angel fish, wrass and parrot fish, puffer and the poisonous lion fish. Walk to other end bur murkier. Back for breakfast, good omelet and then problems with the computer, I somehow loose the address bar of safari. Just when it felt safe! Holidays are a series of crisis, of varying degrees of seriousness, interspaced with idyllic "hold the moment" events.
Swim again, clamber up over massive smooth slope of large crystalled granite look out over the bay and palm clad island. Feel I have to pinch myself that am actually here and not in a brochure. Touch the rock, feel it, connect, and remember.
Walk back to Margaret and Jacqueline under a club med umbrella. Pass every shape of humanity most should never be exposed outside the privacy of their homes. One gem, topless girl lying on her back with tits like stupas. 
Regretfully just behind the granite an English developer, from Notting Hill, is doing an upscale lifestyle apartment development, see Richard Pope at www.Katarocks.com , he also has e-mail, twitter and Facebook details.
Now resting after a two hour siesta, too much sun. Then to the beach to see the sun setting into the sea, shopping, even Margaret finds nothing, and stir fry before meeting the Diss's at 9 pm.
Note, the front page of the sports section of the Bangkok Post featured "Man U Sink City, red devils reign in Manchester" with a picture of Rooney.
Thoughts of Andre; supports amateur power and the destructive arrogance of the professional, the importance of "to have" "avoir" and "to be" "etre", the Chinese language has no word for "I" the individual is always part of a family or group, enthusiasm is "on theos" with the gods, in German it is "with the spirit, importance of "going with the flow\flo.
14 February
"The first I heard of the beach was in Khao San Road"
Opening line of "The Beach" by Alex Garland, the cult classic of paradise found and lost.
St Valentine's day we go on the speed boat trip to Phi Phi Islands, 45 kms from Phuket east to Krabi. We visit Maya beach of The Beach fame, together with hundreds of other cinéaste pilgrims. A serious metaphor for something, reel versus real, paradise comes from within not without, Buddhist!.
Then to fjord like Pileh Cove, the erosional geology is extraordinary, just do not understand it. On passed the Viking Cave of birds nest soup and National geographic fame, snorkel at Camel rock, here the coral is just surviving and fish reasonably varied. We are very spoilt having swam in Ras Mohammed. Buffet lunch at…….then one hour at leisure on nearby Bamboo Island. This is the nearest to a tropical island paradise, small jungle covered island with bright white soft coral sand and warm, pale emerald, sea; womb like in its attractiveness. Sadly all the stag horn coral is dead, leaving grey Somme like seafloor scape. The tsunami did not help but the guide mentions raising sea temperature.
On the way we pass a charming shop selling spirit houses, and examples of adaptive roof line vernacular, and a large Tesco Lotus.
Supper in the hotel
15 February
Dawn, 6.45 am, walk exploring local hotels. First the small charming Mom Tri's Boat House, on the beach and next door to the cavern like Kata Beach Resort and Spa. Up the hill past another bedroom factory, the hillside Tropical Garden Resort and then villa developments, i.e. www.villagrandcru.com and www.sripanwa.com  to the elegant Mom Tri's Villa Royale and down to Kata Noi beach dominated by the beach side Katathani Beach resort, billed the Shores of Serenity with nearly 1000 other people, it has 479 rooms.
Now off to see Alex, the manager, then a snorkel for me and a massage for Margaret with Jacqueline.
Excellent snorkel, one and a half hours in the sea. To the previous list can add trumpet fish and a Unicorn fish, silver grey with prominent "horn" on the forehead and a pair of bright blue lumps either side of the tail, baby moray eel, little iridescent blue fish and a my-skin eating thin blue and grey stripped fish.
Keep being asked where we are from, we say "England" and they invariably answer "Chelsea" or "Manchester", football teams owned by foreigners and employing foreigners. Emblematic perhaps of the current state of UKay.
Margaret has a splendid massage, left with no aches anywhere. This will be added to stir fry, chicken noodle soup, and ginger to the London list, plus major works to all properties, oh dear. To celebrate she has some retail therapy, 11 c.d.'s. A street side lunch, The Grand Restaurant, M has chicken and rice noodle soup and I have baked rice in a pineapple, very good, plus two Singha beers for 380 bahts. Have the buffet at the hotel, two good dishes; Larb Gai, minced chicken,ginger and chili and pomelo salad with shrimps. They had a Thai folk dance group, al very petit and graceful in contrast to the large Swedes and Finns. Soon we will have Morris and Clog dancing for the Chinese and Scottish reels for the Indian tourists.
Cocktail and two beers at the Boathouse, at 700 Bahts. The local Tut-tuts are made by Hi-jet, Very neat little vans converted with bench seats.
16 February
Last early morning walk and swim in the Andaman Sea, again weather perfect. Pack and taxi to airport for 2.30 flight up to Bangkok via Airasia. Once again met at arrivals gate and smoothly taken through to a waiting hotel car. We could get used to this. Supper with Pam and Martin in their Thai Restaurant. Up at 4.30 for 8.00 Bangkok Air flight to Siem reap in Cambodia. We walk from the plane to the attractive timber vernacular style terminal, proper traveling. Pay our $20 visa fee, it is important to note that on leaving one has to pay a $25 Passenger Service Charge. Extraordinary, you pay more to leave than enter. Our Frangipani Villa Hotel is a small 3 story, blue colored colonial style building, recently opened. Simple airy fanned reception with smiling, but firm, female staff. Never be seduced by the sweet smile of an Asian woman, they are made of steel.
While awaiting for our room what do we do but retail, to the old market. Margaret buys baggy pants, the universal fashion here, I also buy a black pair. Also buy a number of little brass Buddhas, for my collages. Lunch on No.6 Street, renamed Pub Street, packed with restaurants. Have Fried Ginger and Fish, $3, for me, Fried Khemer with noodles, $3, for Margaret, and two local Angkor beers at 50 c. each. "Angkor; my country my beer".       
The town is perhaps our first meeting with real South East Asia, the old Indo China. The town is gentle, slightly funky, with few cars and hundreds of motorcycles, man driving with woman behind on her mobile phone, and tuk-tuks plying for trade. There has been a massive hotel building program but luckily they are all variations of the 1920's residence style and only 3 floors. No building can be higher than te central stupa of Angkor Wat.
Whilst tempted to see the ruins from the comfort of the cafe, via the internet, we hire a tuk tuk and off for culture. Ten minutes through the jungle, as forests are called here, we come across the wide moat with splashing children. Left, and then right and to our right the cliche of a thousand books on archeology; Angkor Wat [1113-1150 AD]. Like the Taj mahal or the Pyramids one has seen it before but are still impressed, vast but not overwhelming and beautifully balanced. Over the causeway, through the entry gate, ahead the stone way leads the eye to the five stupas balanced by two tall palm trees. At ground level we pass carved murals of mythical battles, an archer riding a chariot reminds us of Ramses II on the pylon in Luxor. Bullshit points due, I believe. We clamber up levels and around sunken courtyards, into dark corners and up vertical steps, watched continually by Apsaras, the celestial dancers who guard the Wat. And always young Oriental girls taking photos of each other, manic grins and the V sign. Through the stone windows always the view of the jungle spreading away.
We then climbed up Promh Bakhend [ dedicated 907 AD] to see the sun set, looking down on Angkor Wat, together with everyone else. Supper on Pub street, 75% young backpackers, 25% couples of our age, a global Erasmus. The common thread is class, middle class, not ethnic.
17 February
The big day, our driver and guide pick us up at 5.20 to see dawn rise behind Angkor Wat, together with a thousand cameras. Then to;
Angkor Thom; Late 12 to late 13 th, centuries
Causeway, good & evil with their Naga
Bayon with 43 four faced pinnacles
Baphuon [1060] with its reclining Buddha, being restored by French
Royal Palace
Elephant Terrace, late 12 th century, with Gerudas
Ta Prohm; Late 12 to 13 th centuries
Piranesi meets Tomb Raider, nature overcome the works of man
Srah Srang Lunch overlooking giant swimming pool
Banteay Srie Hindu Wat, consecrated in 967, perfectly carved, only "found" in 1914
Phum Srah Srang Brick built, quick visit, we are Watted out.
Our guide is an expert on the complexities of Hinduism, its gods and myths which festoon the temples. The triumverate of Bramah; the creator, Vishnu; the protector and Krishna; the destroyer. Kala the lion like beast who partially eats himself. The Naga serpent with multi snake like heads, there are four varieties and Buddha sits on one of them. The causways are lined with  Nagas  being pulled on the left side by good Devas and on the right by evil Asuras with bulging eyes. The creation myth called "the churning of the sea of milk" where the gods and demons seek the elixia of life. Seta, wife of Rama and avatar of Laksmire, the wife of Vishnu, who personifies the perfect woman.
Twelve hours in the heat of culture we retire to the Franjipani, we skype Alex, and then oodles of noodles and fried rice in Pub Street. The BBQ restaurant opposite proudly claims "recommended by Lonely Planet since 2005" .
It is as if all the major cathedrals and churches were put in a flat version of the Forest of Dean, and virtually forgotten for nearly 1000 years. Over 40 temples are scattered within thick jungle. The people just left, was it an ecological crisis, and the vegetation rapidly took over. It is unlike most old cultural centers that have been continually inhabited, and this built over onion like, over the centuries. Interestingly enough there are no signs of habitation, being built of wood they all rotted away, but there appears to be no sherds lying about. On the way back our guide, Mr. Ho Samnang, and driver, Mr. Sopheak Seng, stopped by a roadside sugar palm grove where they made the sugar, and very nice fudge like sweets wrapped in bamboo, which we bought.
18 February
Morning tuk tuk to Preah Khan, dedicated in 1191, full of corridors, measureless to man. Less popular thus uncrowded, a romantic ruin somewhat spoilt by bright sunlight. Back for lunch and shopping. Booze is very cheap; a litre of Gordons Gin for $11, a litre of J&B for $14, as also is bus transport; Sien Reap to Ho Chi Min City is $25 and takes 12 hours. Bangkok for $15 in 10 hours and Vientian for $47 in 20 hours
Headline in the Phnom Pen Post; "Two monks arrested over rape of teen girl". the school of Murdock is already here.
The bookstalls have , in equal amounts, books on Angkor Wat and books on the Khemer Rouge, Pol Pot and the civil war. A man thrust one of these books in my face saying they had killed his father. There are, we are told,  mass graves dating from this period outside the city. A peasants revolt that went terribly wrong.
Sien Reap is estimated to receive 1.7 million visitors in 2011, with Angkor Wat reaching 4,000 per day. An interesting case for treatment!  Cambodia received 2.5 million visitors in 2010.
We take a tuc tuc to the airport, very elegant. Good bookshop with; The Bayon of Angkor Thom by Sachchidanand Sahai published by White Lotus; on www.thailine.com/lotus. see also illustrations of Angkor Wat by 
Francis Garnier in his Voyage d'Exploration en Indo Chine in 1873. Finally see also Picture postcards of Cambodia by Joel G. Montague. Our flight, on a Bangkok Airways ATR 72 turbo prop leaves 15 minutes early. We are collected, as usual, at bangkok Airport and whisked through to the car, so elegant.
19 February
20 February
We do the Sunday Market at Chatuchak Park. It is simply vast, I estimate some 7,000 small stalls selling virtually everything from minute models of animals to puppies, plastic flowers to karansui, which I bought, string, again bought, and massage equipment. M was in heaven as we kept finding bead and pearl stalls. Two Afghan owned stalls were selling roman glass scent bottles, at 2500 Bhts, and museum quality figurines of female fertility goddess for 4000 Bhts, and a lovely small Kufic script bowl for 1500 bhts, and Bamyan pottery, all underground from Afghanistan. I was terribly tempted but Margaret was with me. The heat finally got me and my tummy gave up, and rejected all at both ends. However I manfully went with M on a river cruise, ill, then to the Sirocco bar 64 floors above the city on the State Tower building in Silom Road. It is one of the ugliest buildings, Layers of rounded balconies, like confectionary with classical additions including a large dome on top.  A group of people standing around an island bar appearing suspended above the city, quite incredible. Reminded me of the shot of the last people leaving Saigon. The bar, hotel and Mezzaluna restaurant are run by Lebua Hotels and resorts.
Not finished yet we go to Patpong, this time for Margaret's wheelie. I am rested at a bar, and am promptly ill again, the bar girls are very sympathetic. I sit and wait. Margaret appears saying she could not find me as she thought I was at a similar bar up the road. The staff were somewhat amused when she said she could not find her husband, among the girlie bars of Patpong! Finally I am allowed home to die. Much recovered next day, boiled eggs and toast in the club on the 24 floor.
The last time I was in Bangkok, some thirty years ago, my flies rather than my eyes were open. 
21 February
We split, Margaret goes off pearling and bagging with Pam and her friend Bev and I do the Wat of the Emerald Buddha and Royal Palace and all 19 th. century. Take the ferry across
the Chao Praya River to the sherd encrusted Wat Arun, back and walk around the Sampheug flower market where they make the beautiful flower arrangements for home and temple. Then take a tuk tuk to the Oriental Hotel. Where, who should we meet, but the girls, Martin was general manager here some 12 years ago. It still had the slightest hint of the old days, or maybe not. The famed authors lounge was all prettied up and full of poseurs, and next door the library contributed to by Jeffrey Archer. Back for a Thai Supper with Pam, Martin and Pam's old friend Bev.
22 February
A chill out day, packing and swimming in the pool and taking photos of the palms.Sitting in Centara hotel, catching as the first storm of the rainy season thunders through with driving rain as we chill before the long haul back. News is full of New Zealand earthquake and Libyan riots, oh dear, back to reality. Now bumpy at 34.000 feet we are en route to Dubai and waiting for a drink. Now 2.20 am Dubai time, 5.20 bangkok time, as we await to board, with hundreds of similar staring zombies from all quarters going to all quarters, in a most uncomfortable way. We landed at LHR at 6.30 local time, to a cold grey drizzly day, how appropriate. Fitful cramped sleep, three movies, and as we rushed ahead of the dawn, Mahler's  "Song of the Earth" over Dusseldorf. Again I wonder, who is down there , there own lives. Arrive home at 8.30 local time, 12.30 pm Dubai time and 3.30 pm Bangkok time, confused.